---
7 Copywriting Tips for Customer Service Professional
Reaching out to the customers who can be loyal to you for years is not an easy thing and no matter how much money you allocate to your advertising spending, you really need to have the patience to build a genuine clientele. You need to come up with unique branding and advertising strategy for each product or service you offer and that's where copywriting comes into the picture. An advertising copywriting is something that requires brainstorming, language fluency and a creative mind that can come up with some magical words that can directly impact the minds and hearts of the readers.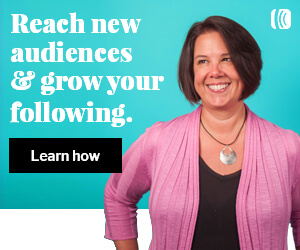 As David Ogilvy rightly put "The consumer isn't a moron; she is your wife. You insult her intelligence if you assume that a mere slogan and a few vapid adjectives will persuade her to buy anything."
You need to make sure that your copy has a logical, conventional and reasonable approach with some exceptional and creative insight that attracts people to think about the product or service you are talking about.
You need to ask yourself what your audience expects from your copy. If you see the image below, you will come to know what the answer to it is. A reputed online marketing platform Marketing Sherpa has conducted this poll and the results are interesting too.
Irrespective of the nature of your business, you cannot survive without effective and content-driven advertising strategy. Before writing a copy, you need to learn some copywriting basics to get some idea about what copywriting actually is and how it plays an important part in your advertising strategy.
In today's cut-throat competition era, where your rivals are coming up with every possible strategy to reach ahead than you, you need to counter in a meaningful manner and that's where proper and effective advertising with the strong message comes to your rescue. You need to explain the difference between you and your rivals in the manner that your audience can understand effortlessly.

Choosing right advertising copy, irrespective of the medium will help you to do exactly same. In a long run, it will help you to earn loyal customers who will always think of you when they want to buy the products or services you deal in. You will able to earn the goodwill and brand recognition that shall write your business's growth story.
Here, we have specified 7 copywriting tips that will help you to write a copy your possible clients can relate to and can attract to buy your products and services.
1- Convey about your product's positive aspects and features

Your potential customers are interested in what you offer. Don't make a mistake by not mentioning product information at any cost. It will make a huge impact on the buying decisions of the people and product's USP (Unique Selling Proportion) should be highlighted properly to make them realize what you are offering.
There will be something in your product or service that your rival does not offer and all you need to do is to highlight the same in your advertising copy. It will make sure that your audience heard what you want to convey and in that manner, you have won half the battle.
2- Communicate with audience in a storytelling form

Don't write a copy in a liner manner. To engage your customers, you need to be a storyteller that can interest the audience. There is something called emotionality and it should be touched with your copy. If you watch ads in audio or video formats, you must have felt that you are more connected to the copies that have that emotional appeal rather than liner and informative descriptions. It is a challenge for any copywriter to come up with a story that can touch directly to the hearts of the audience and if it happens, you are a winner for sure.
For an example, see this print ad and you will understand how your task can be reduced by adding a story in the copywriting. Also see this, it will help you to understand more.
When the audience is emotionally attached, it is easy for you to convince for buying the products or services. Be creative and make sure that you have a story in an advertising you make.
3- Make the tone of the copy simple yet effective

Yes, you must have heard that beauty lies in simplicity and when you sit down to write a copy for your product or service, make sure that you write simple yet effective copy that can be understood by your target audience without any hassles and difficulties. You need to change the way you thing and always come up with something that can give a reader easy explanation.
The best strategy is to come up with shorter sentences that can convey the story in an effective manner. Nowadays, users use smart phones and always in hurry. It will be better if you come up with short and easy sentences that they can understand straightforwardly.
4- Make a copy visually appealing

When you want to change the perspective of the audience you are dealing with, you need to ensure that your copy is visually appealing and attractive enough to get the attention of the people. There are many fiascos you may have seen due to dull and unattractive copies that audience couldn't connect with.
Use fonts, textures and colors in a manner that it seems rich in look and get attention from the people. To ensure that, once you make a copy, ask your office employees to look at it and ask them whether they will sit and read similar copies in future or not. Their honest reviews will help you to understand this thing better.
Always remember that you are making a copy for the audience who might be interested in what you offer. Their involvement is very important and you will not be able to get it until your copy has that appeal. To make them engaged, make sure that you make a right copy that looks eye-catching and tempting.
5- Keep in the mind the medium while writing a copy

You cannot a single copy in multiple advertising mediums. Sometimes it may click in multiple mediums, but not all time. Hence, you need to make sure that you keep in the mind the medium of advertising while writing the copy. For example, when you are making a print ad, you will not have the luxury to show things live like you will be able to show in a video advertisement.
You need to make sure that you differentiate the strengths and limitations of all the advertising mediums and keep a track-list for the same and post it in your table in the office. There are various advertising campaigns failed due to neglecting this simple thing and ensure that you don't miss this.
6- Make sure that you call for an action to the audience

So you have demonstrated everything in a copy and your audience understood everything too. Now, what? Well, many copywriters make this mistake by forgetting the call for action part and it can damage your copy and your business to a great extent. Never miss this and your all hard work will go in vain. If you don't know, the audience too will want this as they have already developed an interest in your product or service and if they don't find call-for-action thing in a copy, they will feel vulnerable and confused. Next time, they will not see or read your advertising with same enthusiasm and passion.
Some of the best call for action examples are illustrated that can help you to write a copy for various mediums. It will surely help you to understand how to write a call for action section in the copy.
7- Make a headline more catchy and direct

When it comes to headlines, you need to be a bit creative while writing it. It is a case of the first impression is the last impression type and you need to make sure that you win the game in the first place only.
Just Google about some powerful and strong copywriting examples and you will see the headlines of these ads are perfect and turn the audience on in a second. It is a proven fact that if your headline is not catchy and appealing, a user will not read whole copy and it is totally your loss.
You need to come up with a headline that is simple yet effective and meaningful. See this and this and you will get an idea what I am talking about.
The Bottom Line:
Copywriting is a medium by which you are communicating with your potential buyers who can be converted into your loyal customers. In a nutshell, ensure that your message is simple yet effective and can direct the audience in a manner you are interested in. also, check the grammar when a copy is ready.
Please see below links to check out range of other services:
Conversion Rate Optimization | Affiliate Marketing | Mobile Application Development | Android Application Development | iPhone Application Development