---
How to Build Customer Support Funnel That Will Boost Upsell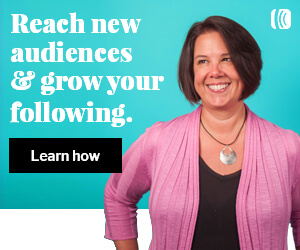 If you think that the traditional ways of treating your customers will work perfectly for your business in today's cut-throat competition era, you are surely mistaken. Well, some of the traditional tactics may work, but you cannot rely on them. You need to design a customer support strategy that can work wonders for you and offers something exceptional to the customers that is not available with your rivals.
The customer support funnel is an hourglass that always works best for you and makes your customers feel good about your organization. It is the way by which you can make an abiding relationship with your customers with brilliant loyalty and retention.
According to a recent survey by a marketing expert firm Mckinsey, the customer buying patterns and decisions are changing with the time, but businesses are far behind to reciprocate with them and that's where the customer support funnel can help you to win the game. You need to design a strategic customer support funnel that can help you in offering right services to the right customer and with minimum efforts; you can build a loyal clientele.
According to a study, when you offer customers self service path, they will choose the one that requires minimum efforts and you need to offer right solution to them.
The customer support funnel:
Above illustrated funnel shows how you can build a loyal customer base by introducing right solutions at the right time to the right customers. It is simple and effective funnel and brings positive results for the businesses.
Step 1: Self service:
When a customer comes to know about the product or service you offer, the first interaction is always self service and it includes about getting first-hand information about the product or service or reading product features and reading articles about the same.
Now, the important thing you need to understand is that they don't want to talk with your customer representative immediately. They just will go through your offerings and overcome any questions that may arise from the analysis.
You need to offer self service options and you need to set it up in a manner that customers don't have to put up more efforts in getting the right information. Your help centre should be easily accessible and they should be able to get answers of their queries in no time.
You can introduce many customer help options like product introductory articles, self help applications, "call to action" for support, a question box and many more.
As shown in the above message, you can introduce multiple options for customer support. It is the best manner you can involve your customer who is seeking information about Holy Grail.
As shown in the image, you can put links about most asked questions, a question box, an email option, a call option and many more.
Step 2: Resolution
The middle part of the support funnel is very important as it directly solves the questions your customers have. It should be a linear, direct and effortless and you will win the half battle. There are many ways you can address to your customer's queries in a right and reliable manner. Some of the options are described below:
Phone support:
One of the most intriguing ways to communicate with your customers when they are in dilemma, the phone support feature is an excellent thing to do when nothing helps.
According to a survey conducted by a firm called Software Advice, most of the customers prefer the phone support than live chat support , especially aged people.
As you can see in the above chart, older people generally are not tech savvy and they prefer the phone support for their queries and that does not mean that live chat support does not work. It has their own advantages, but phone support is too necessary and you need to make sure that you have right customer representatives who know about everything your customers are going to ask. Make sure that you train your representatives well.
Email support:
When Marketing Sherpa had conducted a survey about which channel customers prefer for communications, they found some interesting results. Just look at the chart shown below:
You can easily understand the response they got. According to the survey, people prefer email support over other communication channels. The most promising thing about email support is that customer will ask for a specific problem and you need to answer that specific problem only.
Also, email support works perfect for you when you want to engage or inform about some promotional offers and discount sales. It is the best manner by which you can approach to your customers and it will surely show fruits.
Live Chat:
It is instant, engaging and most preferable option by customers who are young and falls in the age group of 15- 45 years. If this age group is your target, you should definitely introduce the live chat support in your customer support funnel. See the chart below:
According to a study by Software Advice, 56% of users use the live chat support at least once in the whole cycle on the website. Furthermore, more than 39% have used this option more than once and it is fascinating. It directly engages the customers and with a right approach, you can answer the queries and questions of the customers in a best and meaningful manner.
However, this option has one limitation. According to a study, older people don't use this option more preferably. They still want traditional methods like the phone support and other communication mediums. It is shown in the chart below.
As you can see, the people who fall in the age group more than 55 years, they are less enthusiastic about using the live chat support option when it comes to communication with the service providers.
However, the live chat option is way too affordable and effective than other communication channels and it will surely be used by the people who are on your website and looking for information and offers. You cannot neglect the importance of it.
Social media interactions:
Recently, customers have started visiting the official social media pages and profiles of the companies to find information about the company and products and services they offer. It is in trend and you have to be present on different social media platforms to reach out to the customers who are there looking for communication.
According to a survey by Sprout Social, more than 34% people nowadays use social medias to communicate with businesses and it shows how crucial your presence is on different social medias.
See the chart and you will know about how effective the social media is. There are some other benefits also. By using a right strategy on social media networks, you can make your customers aware about the new and latest offerings about your products and services.
The dilemma for businesses is which social media platform is most effective than others. Well, there are many platforms like Facebook, Twitter, YouTube, Instagram, to name a few.
A study conducted by the Go Digital, customers prefer Facebook than others and it is obvious as Facebook is one of the largest growing social networks and the way interactions happen there is lucrative for businesses. You can post images, videos, charts, live support and many other things there and customers will surely going to engage in these different activities.
In conclusion, the only thing that matters is your presence when your customers are looking for right and valuable information. Irrespective of the channels, you need to make sure that you are there to solve their queries and build the confidence in the hearts of the customers that you care for them and they are special for you. Once they have got this feeling, it will surely help them to make an affirmative decision in your favor.
Step 3: High Value Interactions:
Last, but not the least, the most important high value interaction is necessary to engage customers more. High value interactions give customers more insight about the products and services you offer and it will finally help you to retain them.
For example, if you have introduced a new functionality in your product module, you can invite your customers to a free webinar organized by you in the upcoming week. It will help them to understand the technical aspects of the functionality and it will add the loyalty points in their minds too.
Another example is to make them aware about your new support channels or any other product or service module. Once you have build goodwill with a customer, they will expect that you don't forget them. Invite them for online forums and discussions on social media posts and they will feel privileged.
Conclusion:
In short, your customer support funnel should be designed in a manner that it turns your potential customer to a most loyal one with effective problem resolution techniques and interactive and prompt services. Remember a crucial point: your customers have many more options, you don't.
Kindly find the requested information below:
Mobile Game Development | iPhone Game Development | Mac Game Development | Java Application | Dedicate Staff Hire
Recommended Posts
June 16, 2017