---
The Connection of PPC & Online Marketing!
The start-up we have though on paper have many facets associated with it and that is why, we try to have someone on the side who will help us understand the whole process of jumping into the market and that too in the right manner.
To have an idea of something innovative and unique is a different and to make it a reality is a whole different ball game all together.
It is not that easy and it is not that tough as well. All you need is a proper market insight, attention to detail and thorough knowledge about how to carry out the digital marketing campaign to your benefit.
The practices to market the business are also many and it is not possible to use all of them all together. That is why, as per the business (service or product) you need to implement the right strategy.
Search Engine Optimization (SEO)
Pay Per Click Advertising (PPC)
Public Relations (PR)
Social Media Marketing
Content Marketing
Affiliate Marketing
Viral Marketing
Influencer Marketing
Digital/Online/Website Marketing

Is a
Are some of the activities to be taken into account. From the above mentioned ones, PPC is what we will take a look at today.
PPC is usually referred to as a paid campaign and the links are sponsored. The clients are charged as per the click and there is pre defined budget as well.
The links are applied on many social media and other platforms as per the money allotted and that in turn will offer a good exposure as well as best product placement as well.
The links last till the clients pay and that is why, it is also considered as short-term campaign.
However, the exposure offered by PPC is pretty astonishing and one needs complete knowledge of the whole deal or it can turn out to be a money pit.
Quick Tips:-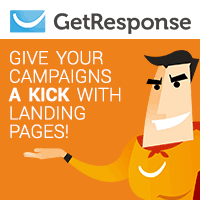 Choose the right keywords that are relevant to the searches and the listed products.
Also, the hosted page must be optimized for the keyword and it will also help reduce the cost of advertisement.
Timely monitoring of the traffic is important and it will also help to cut down the money on ads or keywords that are not to relevant or productive.
Depending on the size of the business and the overall campaign, the costing can be a few hundred per month to a few thousand.
It is advised to go for a Google certified agency.
The importance of PPC is good and the output can be simply amazing for any business.
Good Luck!
Please see below links to check out range of other services:
WordPress Hosting | Shared Hosting | Drupal Hosting | Joomla Hosting | CMS Hosting
Recommended Posts
August 18, 2017