---
Did You Know These Link Building Guidelines For E-Commerce?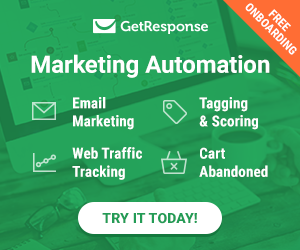 For any sort of SEO practice, the importance of link building is very high and that is why, as per the venture, the right sort of tactic must be applied and used in order to generate the right end results.
The whole process of link building is a bit easier for service based sites compared to e-commerce ones. Getting links directly on the product page is not an easy task and the issue further deteriorates when the product sells out.
With some salient approach and creativity, this tactic can generate some good end result.
Take a look:-
Before building new links, try to shield the old ones and ensure that they are not broken ones. Have a backup plan to keep them by going for 301 REDIRECT to someplace on the site or on home page or on any of the relevant category pages.
Regular check up of the backlinks will help determine the ones who are offering repeated business. Was it an affiliate or blogger or any other body, instead of approaching brand new sites, try to get repeat business from them. Use backlinks checking tools to make the process a faster one.
Increase the social circle. Leverage the networking sites like LinkedIn, Twitter, Facebook, and Google+ who allows you to pout a link in your profile back to the home page. Get others to do it for you as well and as they have lesser link value, help them built the clout by linking it back to your website.
Blog baiting is here for all and they have been around for many years as well. The audiences here are, regular, subscribed readers and that to in plenty number. Use Press Releases, Guest Posting and such at your full advantage.
Set up a giveaway blog and use it at its full advantage. Such bloggers are always open to commercial business and you can host your free product or service and let people participate to get such free times and let the links navigate back to the home page.
One of the best tricks with higher conversion rate is this. First, find the page that is linked to the competitor or other relevant website. Run a backlinks check on it to find the broken links and suggest them to the webmaster. Report the bug and along with it, suggest the related 2 or 3 links one which must be yours. Once, the webmaster finds it is relevant and of value, they are tending to change it.


If you have any more ideas, tricks or tricks that will prove out to be great for any e-commerce venture in order for them to carry out positive link building, feel free to write us below.
Until next time!!!
Kindly find the requested information below:
Mobile Application Development | Android Application Development | iPhone Application Development | iPad Application Development | Blackberry Application Development
Recommended Posts
August 18, 2017