---
Leverage The Social Media Exposure to Make MONEY!!
August 23, 2017
No Comments
1024
We all have seen the immense potential there is when we talk about social media and other digital marketing activities. The ocean is wide and everybody is looking to take a dip in it.
There have been many services and professionals in the genre who have worked very hard and have been able to establish a name for own. They have been around for man years and they are aware about all the ideas and tactics that can generate some great results.
With time, there have been many changes in the field and that is why, it is very important to stay up-to-date with the trend and leverages it to ensure that we get all the needed success in the venture.
Source – Hootsuite
Using social media to make money is not something that is completely new. It has been around since the inception of it and the current trends and ideas are simply amazing that one can use to ensure that they get much needed income. The use of social media is not just limited to interaction and communication; it has emerged to be a vast platform for brands to connect with the customers and clients – DIRECTLY!
As we all know the primary use of it is to build relationships but they can now be used to make money as well.
Using Affiliate Marketing is one of the modes to start with. In order to explain it in layman terms; it is a mode of promoting the products and services of other services by using our own links and getting some fixed commission out of the deal.
Amazon, ClickBank, Rakuten, CJ Affiliate are some of the examples of the ones who offer such and other related services. Using the ads and other link-building tactics, you can make money with affiliate.
One of the other sources is YouTube. Crating a channel on YouTube is not easy anymore and as a matter of fact, none of the other social media marketing is anymore. However, with a lot of perseverance and preparation, you can get desired results.
Going for SMM (Social Media Marketing) services is also a viable choice to make. Here, you can make money doing what you like the most. Be on social media all the time. Manage the clients, Facebook page and other social media pages, do auditing and make plans that will help them get more and more exposure over the internet.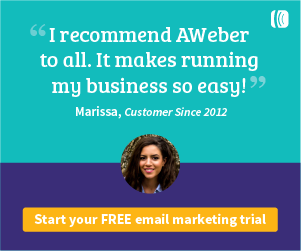 Another best part about the task is that it can be done on freelancing basis. With this, you can target multiple time zones and also you can work for many clients simultaneously and in turn making more money.
In the end, the options are many and so are the tactics, but is it very vital for you to understand the not all can work for all sorts of clients. For product and service based consumers, the ideas, strategy and other facets needs to be different.
Find the right one and let them work best to ensure you get the best out of whole deal and make some good load of money. The potential is unlimited here.
GET TO WORK NOW!!!
Please see below links to check out range of other services:
CMS Hosting | E-Commerce Solution | OS Commerce Development | Magento Development | Payment Development
Recommended Posts
July 4, 2017
June 13, 2017