---
Speed up the Website's Performance with These TIPS!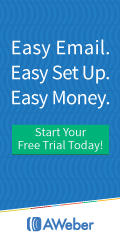 To develop the business venture in the right manner is what we all look forward to and that is why, we will need help of the right people by our side. They will take care of the technical aspects of all manners and help built some of the best looking things for us.

It is not a myth anymore that without the right sort of promotions, no venture can sustain and that is why, the right strategy must be implemented. But, first things first. You will need the website or the application to be presentable in such a manner that they will attract crowd.
A fast paced and easily navigated website will offer a great UX (User Experience) and that in turn will help get good ranking on the SERP and the bounce rate will also be on the lower side.
If you are also looking to enhance the overall performance of the website, keep reading:-
A lot depends on the hosting and that it is highly advised that you get the best server in order to ensure that your website can handle the traffic and does not crash.
Use the cache memory at your leverage. Every time the website loads, the landing pages are stored in cache memory for a while and by using the page redirects, the overall up page load time can be increased.
Content delivery network (CDN) is one of the best things to take into account. It is basically a collection of multiple servers that are distributed across many locations to offer an efficient content to the end users.
Minimizing the redirects can also play a vital role. In many cases, new location of the URL's along with clicks can connect different parts of the site together and that in turn can reserve multiple domains. Thus, the browsers must redirect one URL to another and that is why it is advised to keep only the redirects that are necessary.
Get rid of broken links NOW!! As they generate 404/410 errors. Use online broken link checker and such to detect them and get rid of them.
Optimize the images and specify the dimensions as well. Do not forget to PUT THE CSS ON TOP & JS ON THE BOTTOM.
The above mentioned are just some of the tips you need to take into account to start with and once you implement them, you can see the difference in loading time.
Keep searching for more tips and tricks to ensure that you get your efforts worth the time and make a brand out of your service in no time.
KEEP WORKING!!!
There are different kinds of services: Ecommerce Marketing | Social Media Marketing | Reputation Management | Conversion Rate Optimization | Affiliate Marketing
Recommended Posts
August 29, 2017