---
Tips you need to consider why starting your Ecommerce business
After the evolution of the internet and digitalization, more and more people are turning entrepreneurs and starting their own ecommerce ventures. However, the sad part is that most of these enthusiasts fail to perform well in the initial stage and they end up closing the business. There are many reasons for the same. If you want to start your ecommerce business, you should read a book called Introduction to E-Commerce: International Edition by Efraim Turban and you will come to know about different factors that can help you out to start an ecommerce business.
Here, in this book, we have given you some of the tips that may help you out to stabilize your business in initial years:
Sell unique and exclusive:
First of all, you need to ensure that you offer something unique and different than your competitors. For example, if you are selling toothpaste on your website, there are thousands of online stores offering the same. Even, you have to fight with retail players as people generally buy grocery items from retail shops. You need to come up with something different that is exclusive and used by everyone. Conduct a market research for various products and services and you will come to know about those rare things that you can focus to achieve the cult status in the market.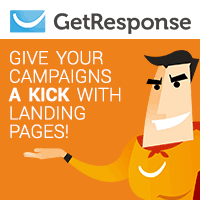 Make a user-friendly website:
This is something that you need to emphasise. There are plenty of online stores you can find on the internet and your website should be different from others. Make a simple yet exclusive website that is comprehensive and user friendly. A customer should not get confused while visiting the website. If you are offering online payment facility, make sure that it is safe and highly secure.
Communicate with the client effectively:
You should be there when your customer wants to talk with you. if he is selecting any product and he gets confused, you should take an action and help him. It will surely hit the psyche of the customer. There are many features you can add to solve customer queries online. The best one if the live chat facility and it will surely serve the core purpose. If a customer gets solutions instantly, it will surely affect his buying decision and you would be able to convert him to a loyal customer.
Fair and transparent return and cancellation policy:
In the initial stage of your business, it is all about building reputation and goodwill and you need to earn it by offering highly fair and transparent cancellation and return policy. Ensure that a customer can return or cancel the order without any efforts and hassles.
These are some points that can help you out to accelerate your ecommerce business.
Recommended Posts
April 21, 2017
March 27, 2017